Insurance Products
These days it's easy to go online or call an 800 number and get a quote for cheap insurance. But is that really the best way to protect what you've worked so hard to build? Too often, insurance is considered a necessary evil, rather than a financial planning tool. But when you fold your risk management needs into an overall financial plan, it can result in real bottom-line benefits.
No two people, businesses, or households are alike. Being able to call on your own team of experts to develop and execute a customized plan designed just for you is a powerful advantage. Our team of experts at Countybanc Insurance Services and the entire Countybank family of companies stand ready to help you achieve your financial goals.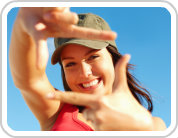 Auto & Home
Whether you rent or own, drive or ride, Countybanc Insurance Services can find the best value for your needs.
Auto

Homeowners

Boats

Recreational Vehicles

and more!
Life & Health
We can help you achieve peace of mind while finding a combination of products that won't break the bank.
Life

Retirement

Long-term Care

Individual Health

and more!
Commercial
We'll design a custom solution from the many types of products and companies we have access to including:
Automobile

Bonds

Workers Comp

Professional Liability

and more!
Employee Benefits
Countybanc Insurance Services makes it easy for you to offer group and optional individual plans.
Group Health

Group Life

Individual Health

Long-term Care

and more!